---
The Wheel of the Year
Free Your Mind and Your Ass Will Follow!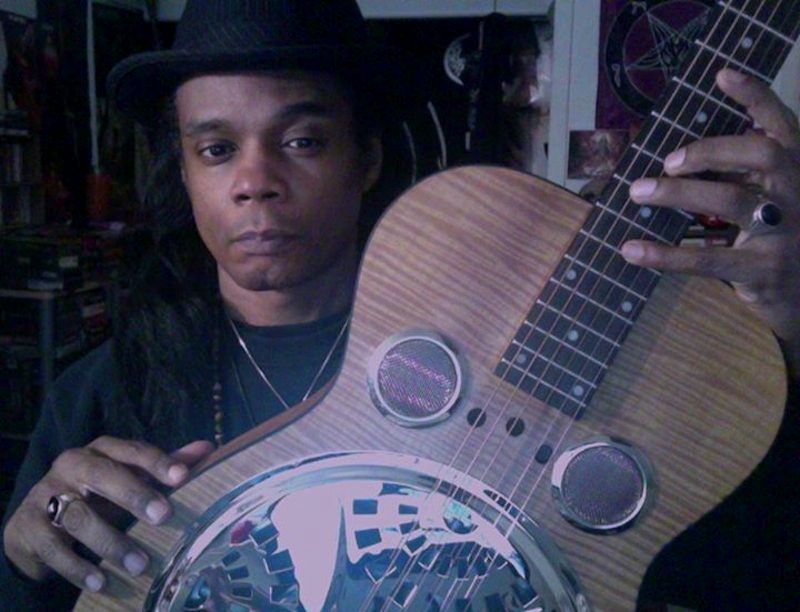 (c)- MerlinRavenSong.com )0(
"Out of the night that covers me, Black as the Pit from pole to pole, I thank whatever Gods may be for my unconquerable soul. In the fell clutch of circumstance, I have not winced nor cried aloud. Under the bludgeonings of chance, my head is bloody but unbowed. Beyond this place of wrath and tears looms but the Horror of the shade, and yet the menace of the years Finds and shall find, me unafraid. It matters not how strait the gate, how charged with punishments the scroll. I am the master of my fate: I am the captain of my soul."

INVICTUS, -William Ernest Henley
Last Up-Dated 2/15/21
Greetings,
For those of you who do not know me, I read tarot cards and teach guitar professionally. I teach and read cards in person and by using skype. I have over 20 years of experience in reading the tarot. My goal isn't to tell you your future it's to help you create the future you what out of life. The cards are tools to help you self-actualize and guide you to your TRUE WILL. If you follow your TRUE WILL you will begin to think unlimited. You will have the power to create change in your life with the conformity of your WILL.
I'm also a progressive rock guitarist living in the heart of the Motor City (Detroit). I started playing guitar seriously when I heard the music of Jimi Hendrix years ago. From there I started listening to blues and jazz masters like Buddy Guy, Robert Johnson, John Lee Hooker, Charlie Christian, and Django Reinhardt. During my college years, I started learning to play the music of my favorite Jazz guitar players Wes Montgomery, John McLaughlin, and Kenny Burrell. When I attended Henry Ford Community College (HFCC) were I studied Jazz Improvisation and Theory with Jazz great Ed Nucelli who taught me the music of Charlie Parker, John Coltrain, and Miles. Although these musicians weren't guitar players they had a profound effect on how I began to approach my music. During the '80s and late '90s, I started to listen to the neo-classical guitar music of Yngwie Malmsteen and Vinnie Moore. This leads me to transcribe and learn the music of J.S Bach, Paganini, Bartok, and Stravinski.
I have an Associate's Degree in the Arts from Henry Ford Community College, where I studied Jazz and Classical guitar with John Hall and Jazz improvisation with legendary jazz great Ed Nucelli. Throughout the years I've given concerts at several Public Michigan Libraries including The Under Graduate Library at Wayne State University. When I attended WSU I often performed at the Classical Guitar Society of Michigan. I also studied Jazz arranging and Jazz Theory with the legendary Matt Michaels. I plan to transfer to Oakland University to pursue a degree in music.
Musical Influences:
Sun Ra, Miles Davis, John Coltrane, Wynton Marsalis, Jimi Hendrix, Cecil Taylor, Wes Montgomery, Archie Shepp, Al Di Meola, Pharaoh Sanders, Paco De Lucia, and Eddie Hazel, Michael Hampton, John Williams, Bradford Marsalis, Julian Bream, Art Blakey, KRS1, Ana Vidovic, Lerue Delashay, George Clinton, Bootsy Collins, Anton LaVey, Bob Marley Peter H Gilmore, John Gilmore, Frank Zappa, Baba Heru, Ornette Coleman, Prince, James Brown, Parliament-Funkadelic, P-Funk, George Clinton
I have created this page as a community-driven resource for those of you who have a genuine interest in music, the occult, the exotic, and the erotic. It is my goal to provide everyone with as much information and networking tools as possible when they come to this website. I'm always interested in networking with those who have similar interests as myself. So if you're in need of a tarot reading or want to study the guitar you have come to the right place. If you are looking to network and support others of like mind you have come to the right place as well. I hope that you find this page useful for those of you who have similar interests as me.
On this website, you will find essays I have written that explain how I view The Craft and how I apply this philosophy in my daily life. I have included many of the standard beliefs and practices within The Craft along with my own interpretation of what it means to be a Postmodern Left Hand Path Witch. Some of my views on The Craft may be drastically different from what you are used to reading about. I want people to learn rather than be spoon-fed information they can get from any book.
Here you will find links to all the public social media I am on so feel free to add me as a friend on these platforms if you like. I have also included a list of influential books and movies that have inspired me over the years. These books and movies have shaped the person that I am today and maybe a source of inspiration for you as well.
This website also has a couple of links to other sites that I find interesting. I hope that the many links I have provided here are useful to you and your metaphysical explorations. Everyman (and I would also add woman) has a fetish. If this is true you may find The Erotic Crystallization Inertia (E.C.I) links of some interest. The term Erotic Crystallization Inertia was coined by Anton LaVey and used here as a nod to him and his many writings on the subject. These links are my own personal (E.C.I) guide. Hopefully, you will find these websites as stimulating as I have over the years.
Want a tarot card reading? I have a variety of tarot cards that I use which include The Universal Waite, The Tarot of the Cat People, The Tarot of the Witches, The Witches Tarot, and The Daughters of the Moon. For those of you who follow the Left-Hand Path and want a non-traditional reading more suited to your own path I also read from The Mage: The Ascension deck, Giger's Baphomet Tarot, and the Vampire Tarot. I specialize in the past present and future events during your reading. My tarot readings are designed to focus on each individual need in your life. I will give you accurate information about all areas of your life which including love, money, career, family, and relationships. If you are interested in a reading contact me and schedule your appointment TODAY. You can contact me on Facebook (https://www.facebook.com/merlintarotguitar/)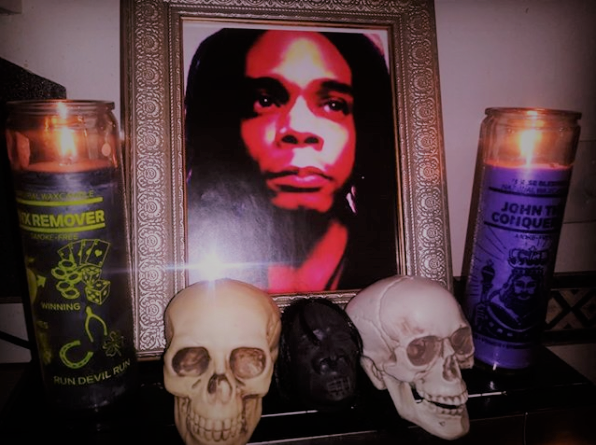 Ankh Wedja Seneb!
This webpage is dedicated to the memory of Shawn Poirier Salem's Witch King
Shawn Poirier (1966-2007)

"Death will finally strike catching you only to give you his fatal kiss while enfolding you in bone arms forever. While Death fascinates us, whether we would like to admit it or not, he is our final destination. Death is the final leveler of all our beauty, achievements, and the ultimate test of our individual earthly lives. The proof as to whether our lives have been lived greatly or not is fully dependent on how our memory is revered after our body turns to ash! If one embraces death's gifts while living life to the fullest one will begin to see and appreciate the beauty and life within all things. The dead surround us always and whisper their secrets to those who can listen". -Shawn Poirier
*Please Note*
The contents and material on this site are copyrighted to MerlinRavenSong.com unless otherwise noted. This website is protected by international copyright laws. Some information given on this page is public domain or copyrighted by their respective authors/creators. Please do not modify, copy, reproduce, upload, transmit, or distribute without specific written permission.
Any submissions, contributions, or e-mail sent to Me or any of the social media pages I'm on will become the property of MerlinRavenSong.com unless otherwise noted.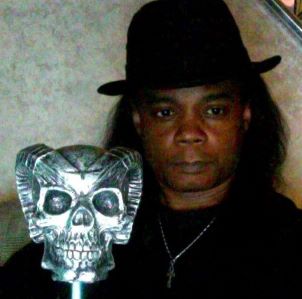 Diaboli virtus in lumbis est!
Clall of the Black Footed Crow(C) 1993 to the Present.