---
The Wheel of the Year
Free Your Mind and Your Ass Will Follow!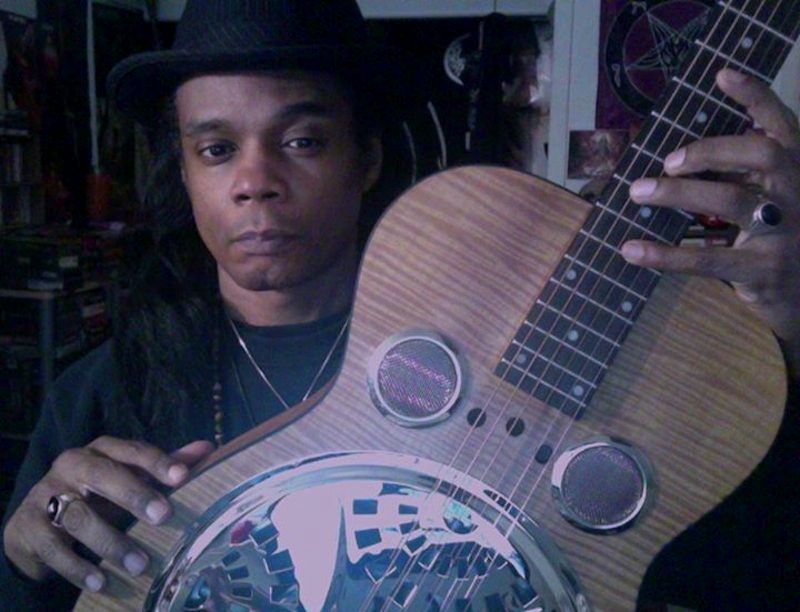 (c)- Call of the Black Footed Crow )0(
"Out of the night that covers me, black as the Pit from pole to pole, I thank whatever Gods may be for my unconquerable soul. In the fell clutch of circumstance I have not winced nor cried aloud. Under the bludgeonings of chance my head is bloody, but unbowed. Beyond this place of wrath and tears looms but the Horror of the shade, and yet the menace of the years finds, and shall find, me unafraid. It matters not how strait the gate, how charged with punishments the scroll. I am the master of my fate: I am the captain of my soul."

INVICTUS, -William Ernest Henley
Last Up-Dated 9/15/20
Greetings,
For those of you who do not know me personally, I read tarot cards professionally along with teaching guitar at my home studio. I'm a member of several well known occult organizations; some of which are known while others remain private. I'm best known for running and occult student organization called Full Moon Circle (FMC) while I attended Wayne State University (WSU). Full Moon Circle started out as a student organization on the campus of WSU but soon grew far beyond that. When I ran FULL MOON CIRCLE we were one of Michigan's longest-running occult student organizations. Now since I'm no longer in college and no longer running FMC I've decided to use this page as a community-driven resource for those of you who have genuine interest music, the occult, and the exotic. It is my goal to provide everyone with as much information and networking tools as possible when they come to this website.
I'm a Progressive rock guitar player living in the heart of the Motor City. I started playing guitar seriously when I heard the music of Jimi Hendrix years ago and from there I started listing to the blues and Jazz masters like Buddy Guy, Robert Johnson, John Lee Hooker, Charlie Christian, and Django Reinhardt. During my college years, I started learning to play the music of my favorite Jazz guitar players Wes Montgomery, John McLaughlin, and Kenny Burrell. When I attended Henry Ford Community College (HFCC) were I studied Jazz Improvisation and Theory with Jazz great Ed Nucelli who taught me the music of Charlie Parker, John Coltrain, and Miles. Although these musicians weren't guitar players they had a profound effect on how I began to approach my music. During the '80s and late '90s, I started to listen to the neo-classical guitar music of Yngwie Malmsteen and Vinnie Moore. This leads me to transcribe and learn the music of J.S Bach, Paganini, Bartok, and Stravinski. I have an Associate's Degree in the Arts from Henry Ford Community College, where I studied Jazz and Classical guitar with John Hall and Jazz improvisation with legendary jazz great Ed Nucelli. Over the years I've studied with some of Michigan's best Jazz & Classical Guitar Players. They include Lee Dyament (WSU), Brian Roberts (WSU) John Hall (HFCC) Michael Bryce (UMD), and Steve Carrier (WSU). Throughout the years I've given concerts at the Southfield Public Library and The Under Graduate Library at Wayne State University. When I attended WSU I often performed at the Classical Guitar Society of Michigan and studied Jazz arranging with Chris Collins and Jazz Theory with Matt Michaels. I plan to transfer to Oakland University to pursue a degree in music. Musical Influences: Sun Ra, Miles Davis, John Coltrane, Wynton Marsalis, Jimi Hendrix, Cecil Taylor, Wes Montgomery, Archie Shepp, Al Di Meola, Pharaoh Sanders, Paco De Lucia, and Eddie Hazel, Michael Hampton, John Williams, Bradford Marsalis, Julian Bream, Art Blakey, KRS1, Ana Vidovic, Lerue Delashay, George Clinton, Bootsy Collins, Anton LaVey, Bob Marley Peter H Gilmore, John Gilmore, Frank Zappa, Baba Heru, Ornette Coleman, Prince, James Brown, Parliament-Funkadelic, P-Funk, George Clinton
I've been reading cards throughout the Michigan area for over 15 years. I have a variety of tarot cards that I use which include The Universal Waite, The Tarot of the Cat People, The Tarot of the Witches, The Witches Tarot, and The Daughters of the Moon. For those of you who follow the Left-Hand Path and want a non-traditional reading more suited to your own path I also read from The Mage: The Ascension deck, Giger's Baphomet Tarot, and the Vampire Tarot. I specialize in the past present and future events during your reading. My tarot readings are designed to focus on each individual needs in your life. I will give you accurate information about all areas of your life which including love, money, career, family, and relationships. If you are interested in a reading contact me and schedule your appointment TODAY. You can contact me on Facebook (https://www.facebook.com/merlintarotguitar/)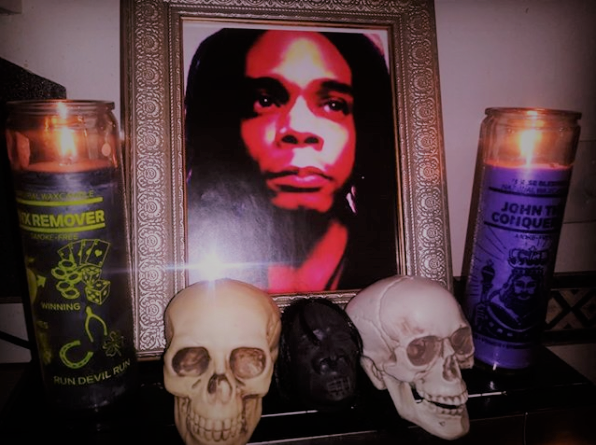 Ankh Wedja Seneb!
This webpage is dedicated to the memory of Veronica Ann Kuclo-Raub
Veronica Ann Kuclo-Raub (1965-1999)
*Please Note*
The contents and material on this site are copyrighted to Full Moon Circle & MerlinRavenSong unless otherwise noted. This website is protected by international copyright laws. Some information given on this page is public domain or copyrighted by their respective authors/creators. Please do not modify, copy, reproduce, upload, transmit, or distribute without specific written permission.
Any submissions, contributions or e-mail sent to Me or any of the social media pages I'm on becomes the property of The Call of the Blackfooted Crow, unless otherwise noted.
Shemhamforash!
Clall of the Black Footed Crow(C) 1993 to the Present.