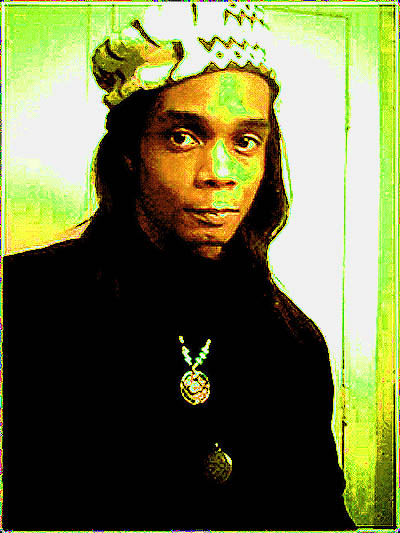 Resume
Music
Like so many other rock guitar players I started playing guitar seriously when I heard the music of Jimi Hendrix years ago and from there I started listing to the blues masters like Buddy Guy, Robert Johnson, John Lee Hooker, Eric Clapton, and Robin Trower. During my college years, I started learning to play the music of my favorite Jazz guitar players Wes Montgomery, John McLaughlin, and Kenny Burrell. When I attended Henry Ford Community College (HFCC) I studied Jazz Improvisation and Theory with Jazz great Ed Nucelli who taught me the music of Charlie Parker, John Coltrain, and Miles. Although these musicians weren't guitar players they had a profound effect on how I began to approach my music. During the '80s and late '90s, I started to listen to the neo-classical guitar music of Yngwie Malmsteen and Vinnie Moore. This lead me to transcribe and learn the music of J.S Bach, Paganini, Bartok, and Stravinski.
I have an Associate's Degree in the Arts from Henry Ford Community College, where I studied Jazz and Classical guitar with John Hall and Jazz improvisation with legendary jazz great Ed Nucelli. Over the years I've studied with some of Michigan's best Jazz & Classical Guitar Players. They include Lee Dyament (WSU), Brian Roberts (WSU) John Hall (HFCC) Michael Bryce (UMD) and Steve Carrier (WSU). Throughout the years I've given concerts at the Southfield Public Library and The Under Graduate Library at Wayne State University. When I attended WSU I often performed at the Classical Guitar Society of Michigan and studied Jazz arranging with Chris Collins and Jazz Theory with Matt Michaels. I'm now in the recording studio with the band Tin Scribble. I plan to transfer to Oakland University to pursue a degree in classical guitar performance.
I taught guitar at A&R music for three years and currently give guitar lessons in my home studio and through Skype.
Tarot Cards
I read tarot cards professionally though Skype and in person. I've been reading cards throughout the Michigan area for over 15 years. I have a variety of tarot cards that I use which includes The Universal Waite, The Tarot of the Cat People, The Tarot of the Witches, The Witches Tarot, and The Daughters of the Moon to name a few. If you are interested in a tarot reading feel free to contact me. Please keep in mind that I do not give free tarot card readings or concealing of any kind for free.
The Occult
While I was attending Wayne State University I ran a student organization called Full Moon Circle. At the time we were one of Michigan's longest-running student organizations of it's kind. Upon leaving WSU I decided to take FMC with me and to make it a private organization. I'm currently in a coven The Circle of Wondrous Stories it was through them where I received my formal initiation into The Craft of the Wise. Over the years I have been initiated and have joined several well-known occult organizations and religious groups most of which I have chosen to keep private.
Return to MERLINRAVENSONG.COM )0(