Eerie America could very well be called The Fodor's Travel Guidebook for The Addams Family. With enough public support, we wish to create a weekly series geared towards defining and exploring Dark Tourism - which celebrates the macabre, the unusual, the strange. From bizarre dining experiences to overnight stays at a murder scene and everything in between, Eerie America will shine a light on the hidden places across our vast country.
Music provided by Nox Arcana, and supplemented additional layers by CORE Films. Voice over by Brain J. Cano.
R.I.P Belita Karen Woods
Belita Karen Woods (October 23, 1948 – May 14, 2012) was a lead singer of the late 1970s R&B group, Brainstorm. She also performed with Parliament-Funkadelic for two decades, beginning in 1992.

Brainstorm had a disco hit in 1977 called "Lovin' Is Really My Game". Their follow-up album, 1978's Journey To The Light, featured a more soul-funk sound, anchored by the album tracks "We're On Our Way Home" and "If You Ever Need To Cry". Prior to joining Brainstorm, Woods released a single "Magic Corner"/"Grounded" on Detroit's Moira label in 1967.

She started touring with the P-Funk All-Stars in 1992. In 2001 she sang on four songs ("Scratched", "When Jack Met Jill", "Relax", "Tempovision") on French DJ/producer Étienne de Crécy's Tempovision album. The song "Scratched" was produced by fellow P-Funk mate Michael "Clip" Payne, who also sang on the song "Tempovision". She had three solo songs on George Clinton's How Late Do U Have 2BB4UR Absent?, released in 2005: "Don't Dance Too Close", "More Than Words Can Say" and "Saddest Day".

Woods died of heart failure on May 14, 2012
>
George Clinton Gets Doctorate From Berklee
On February 16, 2012, Berklee College of Music awarded funk icon George Clinton an honorary doctor of music degree and celebrated his music with a performance from the college's P-Funk Ensemble. After the presentation, Clinton traded his doctoral robes for a silver suit to perform with student musicians on "Testify," "Give Up the Funk," and "One Nation Under a Groove," among other P-Funk hits. Clinton's longtime horn players Bennie Cowan and Greg Thomas, and many other members of his current band, joined him on stage for the career-spanning, sold-out show. The concert was the culmination of Clinton's four-day residency at Berklee this week. Note: Info taken from Berklee College's YouTube Channel. (https://www.youtube.com/user/BerkleeCollege)
Rev. Kevin I. Slaughter spoke at Wayne State University on November 16th, 2011 as a guest of the Secular Student Alliance for their "Separation of Church and State Week" events. This is a short excerpt from the full forthcoming lecture where Kevin is differentiating the words "Satanism" from "Satanic".
NOTE: I was unable to attend this event because of my work schedule. Being a former WSU Student I would have loved to have been there. If he ever returns I will make a special effort to attend.
This is an excellent interview with Warlock Corvis Nocturnum of the Church of Satan. Corvis does an excellent job of dispelling the myths and falsehoods that are wrongly associated with Satanism.
Rest in Peace Tip Toe Chick. I still enjoy watching and learning from your many youtube videos you posted online. Thanks also for your support. You will be missed but never forgotten.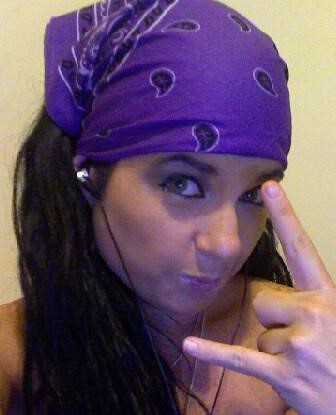 R.I.P TIPTOE CHICK